DALI-2 Compliant vs Compatible
Are the DALI devices you are using on your projects tested and certified to the standard? Are they Compliant to the standard or are you just being told they are "Compatible"?
A crucial part to ensure your system operates as expected and plays well with all devices in the system, regardless of manufacturer, is that all devices are tested and certified to the DALI standard.
The DALI-2 standard ensures that all devices are tested and the results are independently verified to ensure compliance.
Be wary of any manufacture that is using the word "Compatible" in regards to their devices working with DALI. If they are not marketed as Compliant, then they have not been tested to the standard.
To check any manufacturers claims you can simply log on to the DALI Alliance website and search the product database, where you will find all registered and Compliant devices.
Once you find the product you are looking for you can then click on that product and it will give you all the details for what parts of the standard the product is actually compliant to.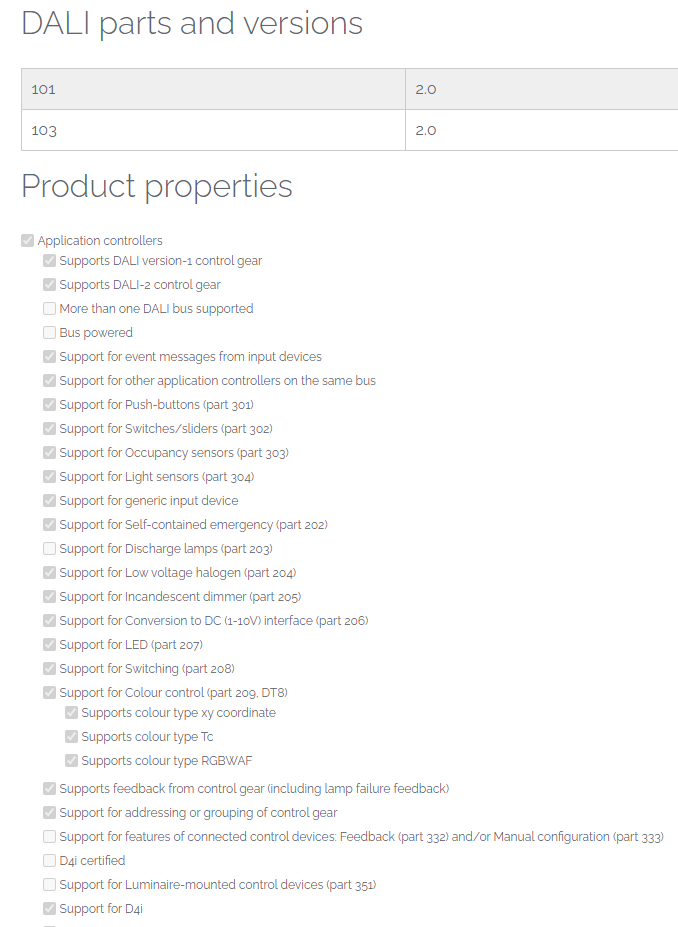 Be sure to check this list of supported features if comparing different manufacturers products.
Click here to view the complete DALI Product Database
If you have any questions regarding DALI products please feel free to contact us.